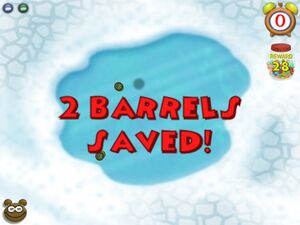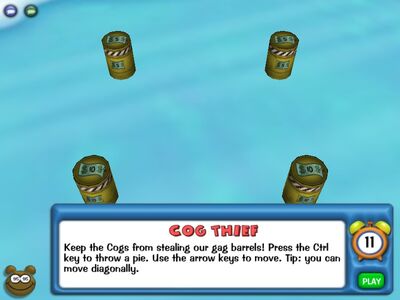 Cog Thief is a hard game that requires you to defend some $5 & $10 lure barrels by defeating cogs who try to steal them. You use the arrow keys to move in a straight line or diagnoally. Also you use Ctrl key to throw a cream pie at the cogs. The longer you last, the more Jellybeans you'll get! You'll also get a big bonus if all the barrels are saved!
Ad blocker interference detected!
Wikia is a free-to-use site that makes money from advertising. We have a modified experience for viewers using ad blockers

Wikia is not accessible if you've made further modifications. Remove the custom ad blocker rule(s) and the page will load as expected.